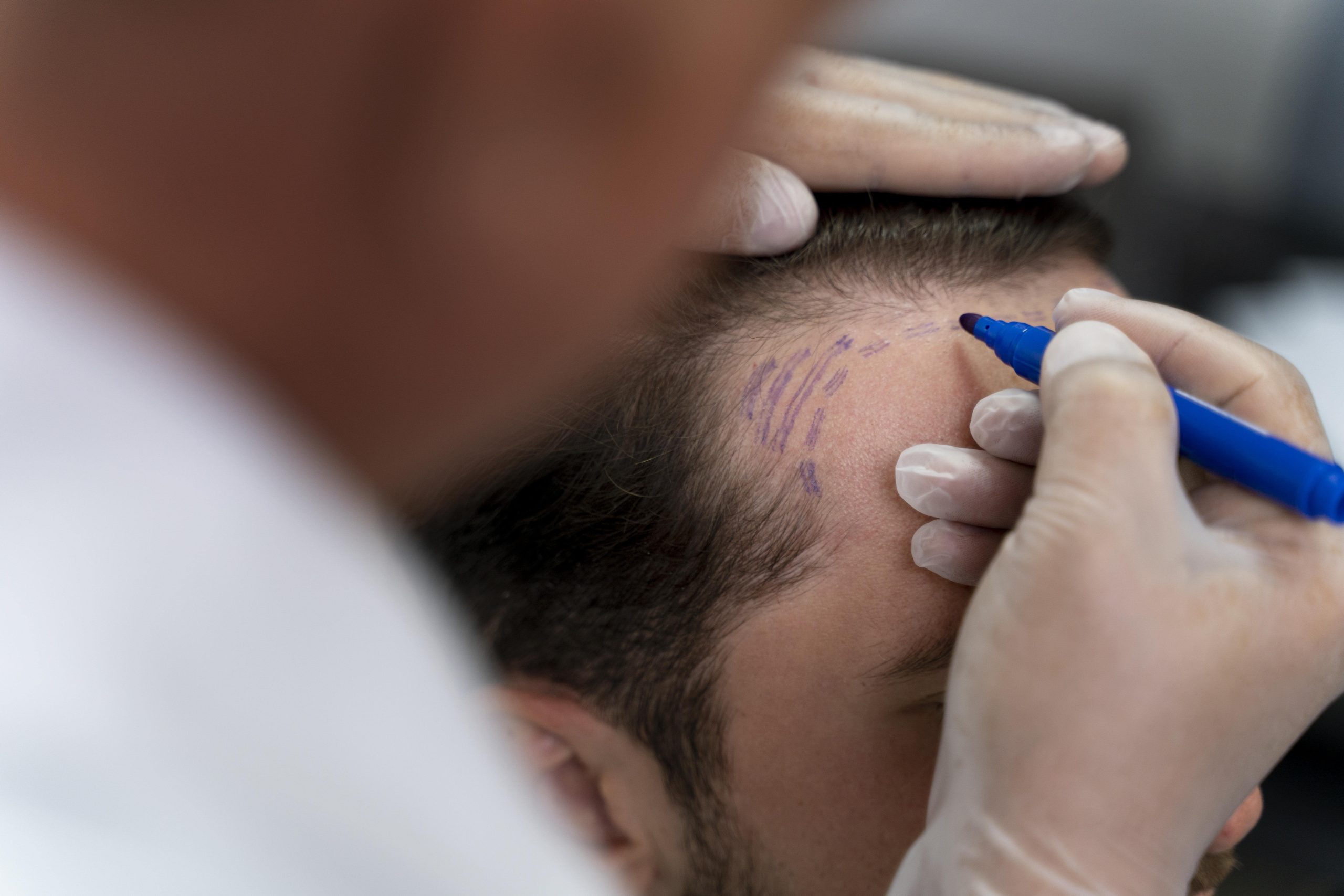 What is FUE hair transplantation?
FUE (Follicular Unit Extraction) hair transplantation is a minimally invasive hair restoration technique that involves harvesting individual hair follicles from a donor area and transplanting them to an area that has experienced hair loss. The donor area is typically located at the back of the scalp where hair is thickest and most resistant to balding. The transplanted hair follicles will grow in the new location, creating a natural-looking hairline and fuller hair coverage.
How does FUE hair transplantation work?
The FUE hair transplantation procedure starts with the administration of local anesthesia to the donor area. The hair follicles are then extracted one by one using a specialized instrument, leaving only tiny holes that will heal without leaving visible scars. The harvested hair follicles are then prepared for transplantation by being sorted into groups based on their size and shape, ensuring that the transplanted hair will look natural.
The recipient area is then numbed with local anesthesia, and the prepared hair follicles are implanted into the scalp using a needle or micro-blade. The procedure typically takes several hours, depending on the number of hair follicles that need to be transplanted.
Why choose FUE hair transplantation?
FUE hair transplantation offers several advantages over other hair restoration techniques. First and foremost, it is a minimally invasive procedure that does not require general anesthesia, resulting in a faster recovery time and less discomfort during and after the procedure. Secondly, because individual hair follicles are transplanted, the results are more natural-looking than other techniques such as hair plugs. Additionally, FUE hair transplantation is suitable for both men and women who experience hair loss and can be used to restore hair to various parts of the body, including the beard, eyebrows, and chest.
At New Life Aesthetic, we are committed to providing our clients with the highest quality of care and the best possible results. Our team of experienced and skilled professionals will work with you to develop a personalized treatment plan tailored to your individual needs and goals.
In conclusion, FUE hair transplantation is a safe, effective, and minimally invasive hair restoration technique that can help individuals regain their confidence and a full head of hair. If you're considering hair restoration, New Life Aesthetic's FUE hair transplantation procedure might be the right choice for you. Contact us today to schedule a consultation and take the first step towards a new and improved you!